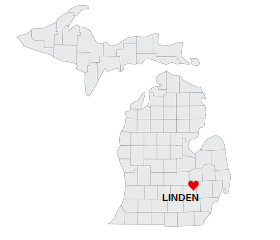 Linden is located in southern Genesee County, north of Ann Arbor right off US 23. We have a small town feel with plenty to do. We have 10+ area lakes to enjoy, plenty of shopping & restaurants close by, a dedicated walking trail, parks & much more!
Linden is a great community to live and raise a family, plus a school district that boasts:
Top Assessment Scores in the County

Linden High School Named in List of Top High Schools by US News and World Report

Hyatt Elementary Earned Blue Ribbon Award

Advanced Placement and Middle College/Dual Enrollment

Dedicated School Resource Officers on Campus

Bond Passage in 2020 - Upgrades at Every Building

Technology Support Staff at Every Building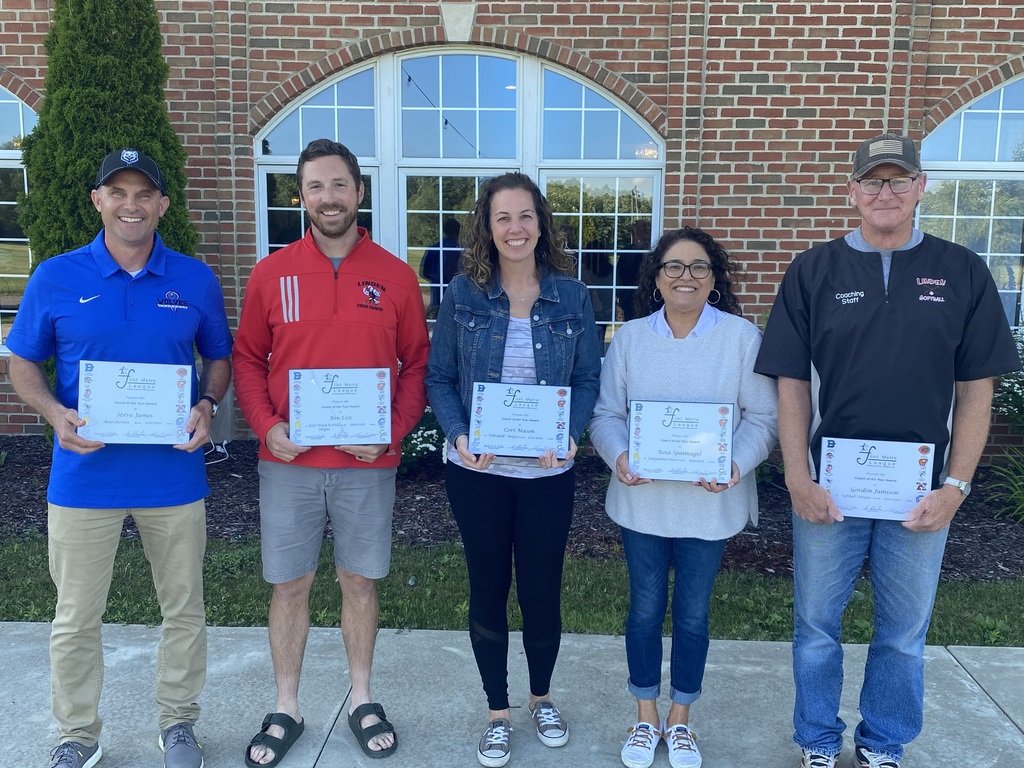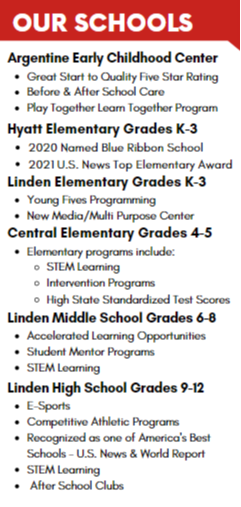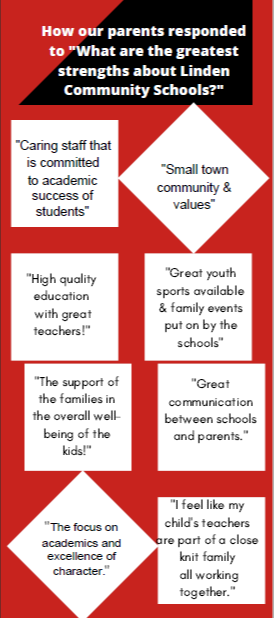 Our recent staff survey quotes:
"I feel safe."
"I am supported by coworkers & administration."
"I love how the teachers support each other. There is nothing stronger than a group of teachers and it is empowering to be a part of it."
"I love how our community comes together."
"Linden has a lot of great people that really care. I wouldn't hesitate to recommend Linden as a great place to work."
Financial
~ Attendance Bonus
~ Longevity Bonus
~ Michigan Retirement System
~ 403B Offerings
~ Pay Schedule Increases for Degree Advancement
Health
~ MESSA Choices & ABC Plans
~ Flexible Spending Account
~ Partnership with American Fidelity for additional employee benefits.
Continuing Education & Professional Development
~ District Provided Professional Development - Earn SCECH's
~ Summer Professional Development Opportunities
~ Department/Grade Level Collaboration Meetings
Nathan Aquilina, M.A. Ed., CHRS - Director of Human Resources (810) 591-0987
Michelle Callard, Executive Assistant to the Superintendent, Human Resources & Curriculum (810) 591-0983
Linden Community Schools does not discriminate on the basis of race, color, religion, national origin, sex (sexual orientation or gender), disability, age, height, weight, marital status, or any other legally protected characteristic/class, in its programs, services or activities, including employment opportunities. The following individuals have been designated to handle inquiries regarding non-discrimination policies: Nathan Aquilina, Director of Human Resources (810-591-0987) and Cheryl Thomas, Director of Curriculum, Instruction, & Assessment (810-591-0985).